Why Dominant Women Don't Respond To Your Messages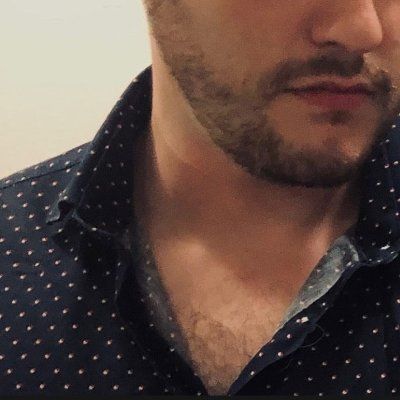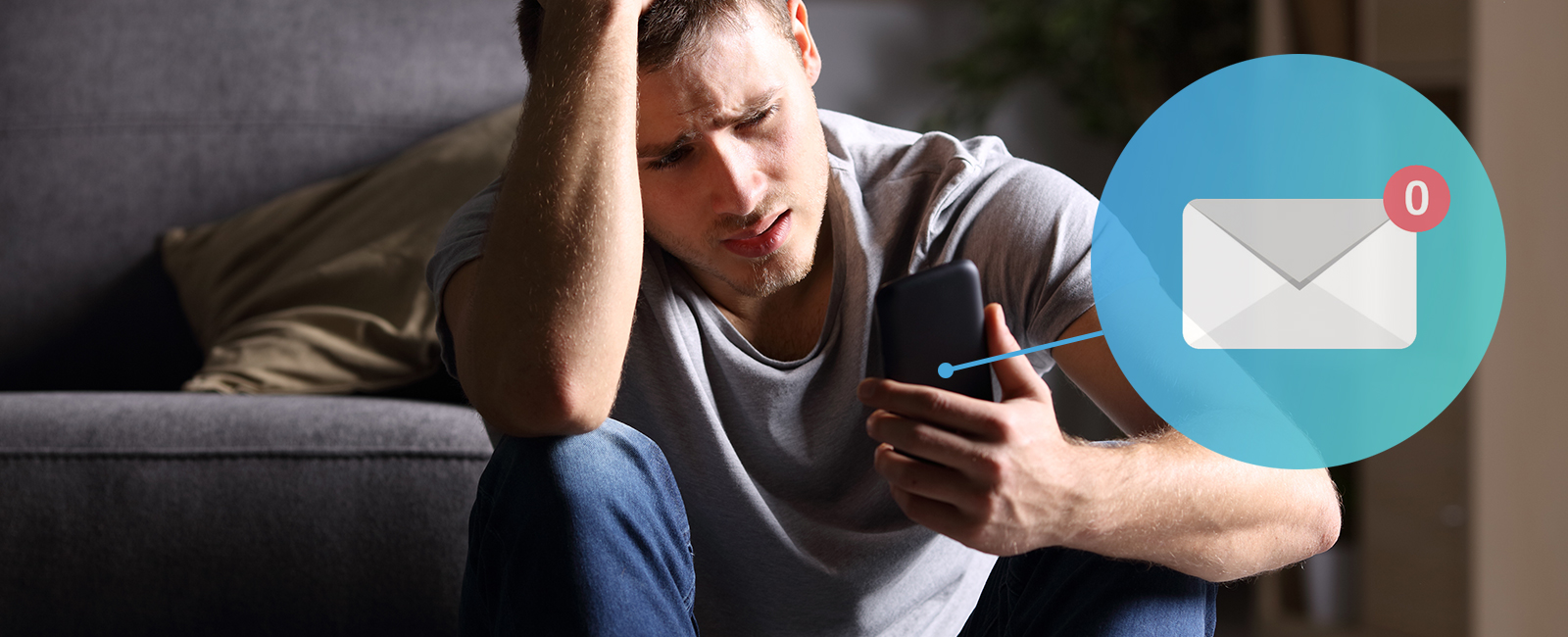 Are you tired of endlessly messaging dominant women online and never getting a response?
Communicating with Dommes seems like a black art, but it's actually pretty easy. The majority of submissive men just seem to be clueless as to how to speak to women. Don't let this be you! Read on to find out how you can increase your chances with women and find the Mistress you're searching for.
I spoke to a selection of dominant women to ask them what kind of messages they receive from subs and what they're most prominent gripes are.
Below, you'll find some typical messages that submissive men send to women. The purpose of this article isn't to pick on men and ridicule them (OK – maybe a little, because let's face it – these men deserve it for what you're about to see) but to illustrate how NOT to approach women online and give submissive men a fighting chance at getting a response from women.
So, without further ado – let the shaming learning begin.
Hello Miss...may i please you in some way? I was just left plugged, edged and denied with a play partner for 2 hours, and am really desperate... could we chat / cam / anything?
Approaching random women online with the expectation that they will provide sexual gratification is highly disrespectful and delusional. It's surprising that men who claim to be submissive treat women in this way, but this is a common occurrence.
How a complete stranger can please a woman online is a mystery, but I'm going to assume based on the rest of his message that this guy believes that a woman watching him jerk off on cam is in some way going to please her.
Not only is this guy disrespecting the woman he has messaged, but he openly states that he has another partner – and now he's seeking pleasure from another woman? Where is the loyalty and respect to his existing partner?
Hello mistrress I am [redacted] 27 from [redacted] I working in airlines I might seeking life time ownership mistress live in situation I ll sign life time slavery contract with you mistress I ll do everything as you like mistress would you like to make me your life time slave human toilet.even I wanna marry a beautiful dominating girl I m financial stable and belong very rich family I have good girls flog arroound me but I m missing one in only strong dominating girl. .I ll adore your all expenses lifetime I m not here for playing games so I if you think same mistress I really love to become your lifetime slave husband
If you thought that expecting a woman to assist a random stranger in jerking off was self-entitled, then check out this lifetime slave husband – presenting a marriage proposition in his opening message.
Who said romance was dead?
It's admirable that this man has made an effort to communicate in a language that clearly isn't his native language, but I wouldn't be surprised if this was just a case of sloppy spelling and grammar.
What woman could refuse?
Subject: Facesitting Forced Oral Lover
body: 6"4 41m in nj
Love orgasm denial too
care to chat?
This gentleman seems to approach the subject of communicating with woman in a similar manner to ordering at a McDonalds drive through.
"I'll have the McFacesitting with a side of orgasm denial, please."
Obviously, this is a message that he has sent to many women in the hopes of getting at least one response. I'd be surprised if he had any because again, it's just self-entitled nonsense that demonstrates he believes that women exist only to serve his sexual desires.
It's unfortunate that guys like this spend their time mass-messaging women with this garbage because he'd be much more likely to find a woman if he just spoke to them like a human being instead of a fetish drive-through.
Hello, i am a slave for women to use, and i would love to serve you as i will spend 2 days in Amsterdam, and i would love to make the most of it.
My fetishes includes sissyfication, worshipping, strapon, chastity, the list goes on, basically everything a slave should be intruiged by. oh, also i would love to have makeup done on me :)
The only hard limits are blood and scat, and i have to say i am a bit afraid of cock and ball torture, though i am of course willing to try it before i make a decision on that one :)
Since i will be in Amsterdam for 2 days and since i know nobody there, i figured i would make the best of the time i have there, so i will be very obedient, and i will do stuff in public if i am asked to.
I only have experience with 2 online mistresses, with me sending them videos of their requests, so i am looking forward to my first experience, and i hope to get that chance in Amsterdam !
I am also Bisexual/heteroflexible, i really like cock, but nothing else about a man turns me on, however a femine guy/crossdresser i wouldn't mind playing with. Hope to hear from you, and im sorry for asking so soon before the date, would totally be cool to have a meeting beforehand and talk while grabbing lunch or something
"Hi, sorry for the late notice but I'll be in your neighbourhood this weekend. I expect you and all the other women I copy pasted this message to fall over yourself to service my fetishes."
In all these examples, the men seem to state what their sexual fantasies are; but what about the woman's desires and needs?
first of all I got your Id from Submissive men group
ur profile attracted me and It will be my pleasure to add u here to be friends
am 37 m Egypt
am new user here and in BDSM , with no experience yet but am so eager to learn much
i have Kik and Skype too if u would like to chat wiz me there,
If you want to get replies from women, then it's probably a good idea to communicate like a grown adult rather than use text-speak like a 13-year-old.
im new to all this, but willing to learn and have been told that I am a quick study. I'm not sure the sub routine will be my thing but am intrigued how that battle of minds will play out. I do need a guide in this world... my personal avatar or saviour if that suits the role better. so why a guide? well point me in the right direction and let's find out
The woman who shared this one put it appropriately by stating that "Guidance and mentoring is a euphemism for wanking material." These kinds of messages although they may appear innocent and friendly always seem to have an alternative motive. She also said she messaged the guy back with some tips and he never responded. Shock, horror
I am [redacted] a sub male from USA seeking a discreet dominant woman for online play or relationship. I am married and have a public job so I don't have pics on here, but I can verify myself via Skype whenever you would like. I see that you have interest in voyeurism and masturbation and would love to chat with you if you're willing.
What woman doesn't love the idea of helping a random stranger dishonour his wife? Another example of a man who demonstrates complete disrespect for both his wife and the woman he is contacting.
Anytime Skype is mentioned, i appears to be a way to trick the woman into a situation where the guy will show his dick on cam and try to receive video domination.
hello Mistress,
How are You? There seems to be so few Dommes from our neck of the woods so i thought i would send You a message.
i am a fairly experienced male slave who is always looking to build on my experience as much as i possibly can. i am ready to be used and abused and would be eternally grateful to have the honour of serving a Goddess like yourself. However, i totally understand if this is not possible, and (if this is the case) wondered if You knew of any local Mistresses that may be on the lookout for a new slave??
i am also curious about exploring cbt further Mistress. this an area i am particularly interested in exploring as it scares and excites me a great deal! i was wondering if You have any suggestions on how to improve my pain threshold so that in time i may be able to endure some of the more harsh and brutal torments to my cock and balls.
i believe i am abit of a painslut and the thought of surrendering my most prized possessions (cock and balls) over to a Sadistic Domme excites/scares me a great deal.
my experience is growing all the time... i have served several local Mistresses in one off sessions and have also attendeda few events including 2 single subs nights at the dungeon in [redacted]. the first occasion there were 4 Mistresses and 3 subs so was certainly thrown in at the deep end there (it was my first r/l experience!!)
to date the most painful thing i have had to endure was to tie the lace of a shoe around my balls so that the shoe was hanging from them. i then had to do 200 star jumps!! this hurt alot! plus, i think i left the lace too short as the shoe kept on springing up and smacking my balls! as if it wasnt painful enough in the first place! i am also into humiliation and am happy to be degraded for Your own pleasure and amusement. i have also been made to hang weights from my balls and rub deep heat all over my cock and balls and in my pisshole!! this was extremely painful :( i have some photos of my ordeals for You but i dont know how to attach them to this message but can send them to You if You wish.
I hope to hear from You soon.
i wait on my knees in hope of a response,
slaveneil xx
Even though my girlfriend's profile doesn't mention that she's a Domme, or that she's into CBT - she was still delighted to receive slave neil's 427-word essay outlining his CBT fantasies in excruciating detail.
It might not be as bad as a minimal effort, one sentence message – but that might have been better than enduring several minutes of cringe reading this.
Here we have another classic case of a man projecting his fantasies onto a woman (uninvited, of course) even if she has no shared interest in his fetish. Slave neil might appear selfish at first, but he was generous enough to offer to humiliate himself for my girlfriend's pleasure and amusement, at no benefit to himself. He has also kindly offered to send unsolicited pictures of his tortured penis, because what women doesn't love receiving pictures of dicks with shoes tied to them?
Asking for "suggestions on how to improve his pain threshold" is also just another cunning ploy to receive free wank material.
Calling a woman Mistress, Goddess, etc. in the first message is also highly assumptive and disrespectful. You should only refer to a woman as Mistress if she's your Mistress. A vanilla guy wouldn't walk up to a woman in a bar and refer to her as his girlfriend in the first sentence, so why do submissive guys feel that it's OK to apply sexual labels to women they don't know?
The Problem with These Messages
You might think that these messages are a minority selection of bad examples, and most men wouldn't possibly be this self-entitled and disrespectful towards women, treating them all as sexual objects, ESPECIALLY submissive guys?
Sadly, this is just a small selection of atrocious messages that submissive guys bombard dominant women with on a daily basis. It paints a poor picture of men in general and shatters the idea that submissive men should know better and treat women with respect.
The general theme seems to be:
Treat all women as sexual objects who exist only to satisfy your sexual desires

If you have a wife or partner, cheat on them with random women online

Spelling and grammar is overrated

Treat every woman as if she's already your Mistress

Project your fantasies immediately onto every woman you meet
I'd like to believe that it's merely down to ignorance and these men don't know any better, but they should – in the real world, this kind of behaviour would be unacceptable so why do they think it's OK to treat women like this online?
How to Get a Response from Dominant Women
Now that you know how NOT to speak to a woman, what can you do to increase your chances of getting a response?
Well, it's quite easy:
Read her profile and check she's looking for a sub and has similar interests. If she's not looking or you have nothing in common – leave her alone

Say Hello and refer to her by her name/username and not Mistress

Speak to her like she is a human being, not a fetish dispenser

Comment on a mutual interest she mentioned in her profile

Be courteous and polite at all times

Don't mention your sexual fantasies

Ask HER what SHE is interested in
It's not hard. If you just speak to her with respect and behave like a normal human being you'll stand out amongst the hundreds of messages she receives from creepy, needy guys who try to objectify her.
There's a great post over on Not Just Bitchy with some more tips on contacting women on Fetlife.
Got Some Examples You'd Like to Add?
Thank you to all the women who contributed messages. If you've got some awful examples, you'd like to add, send them in an email, and I'll add them to the post.