How to Write a Fetlife Profile & Find a BDSM Partner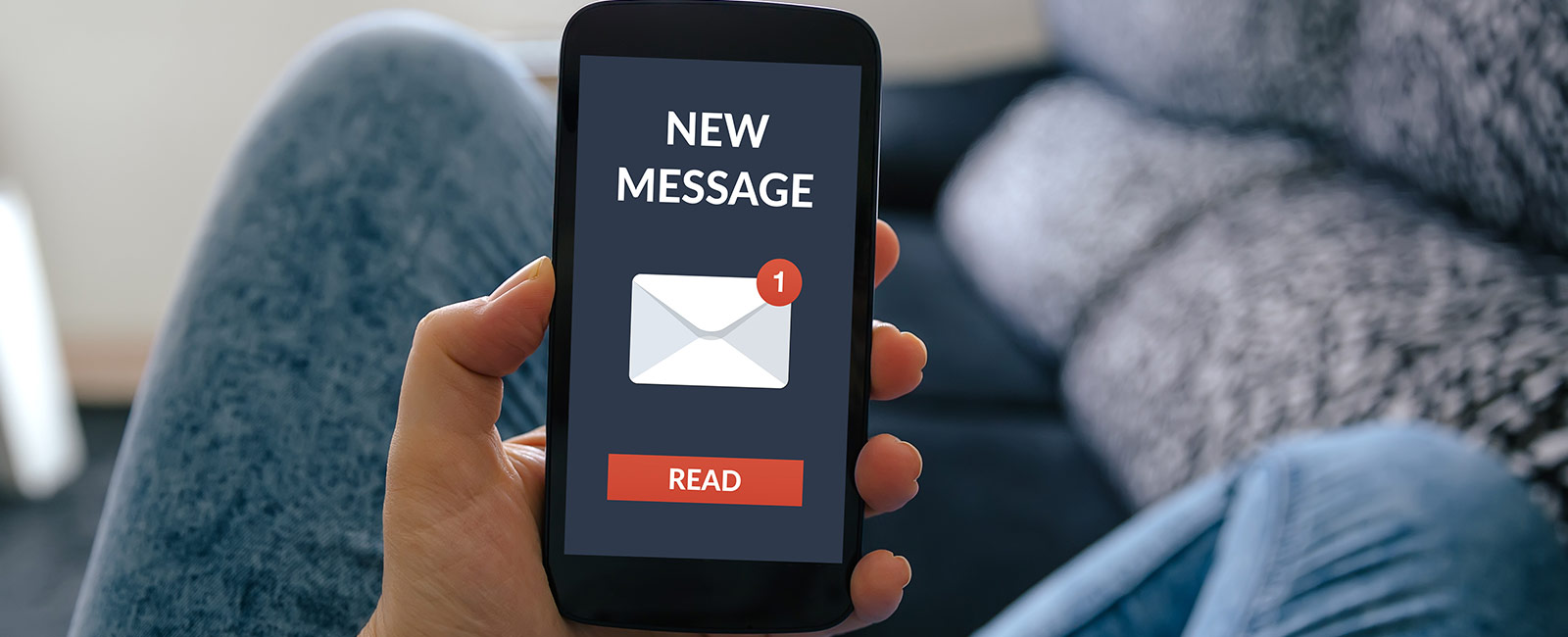 Are you frustrated with the never-ending struggle to find a partner who shares your love for Femdom? Not getting the results you want from your Fetlife profile? Maybe you don't even have a Fetlife profile? Yikes!
For those that don't know, Fetlifeis essentially Facebook for kinksters. You create a profile with your photo, description, kinks and then you can befriend other people, chat with them and comment on each other's walls.
It can be a great way to meet men and women who share your love for Femdom or whatever kinks you're into, but you have to use it properly to get results.
I've been using Fetlife and trying to find BDSM partners online for years and for most of the time I've been making all the classic mistakes and not getting the results I wanted. Ever since I changed my strategy, I started to see results and have met several Mistresses and partners online who I've had incredible experiences with.
Fetlife isn't a dating site, it's a social network, but it is a great place to find partners, just understand that not everyone is on there looking for the same thing as you may be.
I'm using Fetlife as the example because it's popular, but you can apply these principles to creating a profile on any other social networking or dating website.
If you follow these simple steps, then you'll start seeing the results for yourself too.
If you aren't already a member, you can sign up to Fetlife for free here.
1. Choosing Your Nickname
The first step in setting up your profile is to choose a username (called a nickname on Fetlife). Avoid using your real name here for obvious privacy reasons and try and pick something that communicates what you're interested in.
Using words like Mistress, Miss, slave, bitch, doggy in your profile are great ways to communicate what you're into when people come across your profile.
Remember people are not always going to be viewing your full profile page, they might just see your username and photo when browsing other areas of Fetlife, so you want to make sure you're using your username to communicate what you're interested in.

Fetlife username and photo beside a group comment
If you're going to go all out with your online kink presence and join other social networks too, then choose a nickname that you can use on all of them and create a consistent brand for yourself.
2. Selecting a Profile Picture
On every online social networking site, your profile picture is the most crucial element except on Fetlife! It goes without saying that when you're creating a profile about your kinky sex life, you probably don't want to include selfies or pictures of your face that will enable other people to identify you (it does happen).
Getting Creative With Your Profile Photo
Most people on Fetlife don't include photos of themselves, and many just use random images from the web. This is boring!


Examples of bad Fetlife photos
These kinds of photos don't reveal anything about you, and they're boring to look at. Many have nothing to do with BDSM.
Instead, think of ways that you can obscure your face or demonstrate your kinks in other ways.
Into bondage? Show your arms or feet bound up in beautiful shibari.
Are you a sissy? Wear your pretty little pink panties.
Do you love to trample your slaves? Shoot a pic of you crushing something under your heels.

There are ways to obscure your face creatively. In my profile picture, I'm wearing my little pink dog leash with a foot shoved in my face, so my facial features are covered. This communicates what I'm into and it's original because it's a photo of me and not a generic picture I've sourced online.
Women Don't Want to See Your Dick
Guys, dick pics might work on Tinder for finding one night stands with girls in their 20s but I hate to break it to you – it's not going to work on Fetlife, especially if you're looking for a dominant woman.
Most women (kinky or vanilla) will be turned off by this so don't do it. You wouldn't walk into a bar waving your dick around so don't do it to strangers online.
If you're looking for more than a fling, then it's probably a good idea to avoid sexually explicit photos altogether.
You can add more than one photo, which I would recommend but the same rules apply – don't show anything that could make you identifiable (unless you're cool with that).
3. Writing Your Fetlife Bio
Now for the juicy part! If you've managed to grab someones attention with your username and photo (or you've messaged them) and they've clicked through to your profile, they're going to read your bio, and this can make or break your chances of interacting with that person.
Most subs screw this up.
Your bio is a place to showcase who you are as a person. Many subs think that by writing how pathetic they are and talking about their kinks that women will be interested – WRONG!
If you think Dominant women want to read about how pathetic and worthless you are, you've been watching too much Femdom porn.
Don't lead with your kinks, if your profile is only about your kinks then you will come across as a selfish sex-pest who is only interested in having your needs satisfied.
This goes for Dommes too: if you want to attract good quality submissives, then your profile shouldn't be exclusively about BDSM or an epic verbal humiliation monologue calling all men scum. This will only attract people who are looking for wank ammunition; the higher quality subs will be looking for more than this.
Talk about who you are as a person. Everyone is looking for different things, but generally, men and women are looking for someone who is interesting, confident, funny, polite and who has a well-rounded personality.
Talk about your interests, your passions, and your goals. Don't spill your entire life story – you don't want to risk being identified and you also want to pique some intrigue and mystery to encourage your reading to find out more.
While your profile is mostly about you selling yourself, you should also indicate what you have to offer. Why would someone else be interested in connecting with you? What can they get from it? Humans are selfish after all.
What you have to offer isn't your kinks. I see many subs making this mistake and saying they'll worship their Mistresses feet or be their toilet. This is you getting your rocks off, not offering something of value to the other person.
You should focus on how you can make your partner happy; what new experiences can you bring to them? How can you enhance their life? How can you help them grow as a person? It might be as simple as being able to make them smile and laugh.
Be Clear About Your Intentions
What are you looking for? Is it a one night stand? Are you looking to date or are you on a mission to find your soulmate? There is nothing wrong with either but be explicitly clear in your profile what you are looking for.
Do's & Don'ts of Writing Your Bio
• Don't lie: if you do find your perfect partner and they find out your profile is full of bullshit, you've just blown your chance with what could have been a wonderful relationship.
• Don't share your personal information: this includes your email address, your address, your real name or links to any of your other vanilla social media sites.
• Don't use text speak: this will just make you look lazy, childish and immature.
• Do show confidence: I know this can be difficult with your kinks, but Fetlife is different to vanilla websites. No-one is going to judge you on here, so put your kinks and interests out there and don't be shy or feel weird about it.
• Do iterate: your profile is an ongoing piece of work, you probably won't get it right the first time so do your best and then ask people for feedback. If you're a sub looking for a Mistress, then ask some other Mistresses what they think of your profile. I do this all the time – there are even groups on Fetlife where people will help you with this, and it's a great way to learn.
4. Add Your Location
You'll notice on Fetlife that Antartica seems to have a thriving community of elderly kinksters.
Of course, this is unlikely to be true; many people set their location to Antartica so they can't be identified. This is fine if you're just looking to chat online but if you want to meet people in real life, then you will need to provide your location for people searching for others in their city.
You don't need to worry about being identified if you've followed the steps and avoid revealing too much personal information or using easily identifiable pictures.
Also, check out my earlier post on How to Protect Your Identity Online if you want to be extra safe.
5. Create Your Kinks List
Finally, the easy and fun part. Fetlife allows you to add a list of your kinks to your profile. Like everything else, this is easily abused and can be confusing or off-putting to your visitors.
Time and time again, I see endless lists of hundreds of fetishes and obscure descriptions of things that nobody is ever going to read or understand.
Focus on your 10-20 top kinks and then select the most appropriate keyword for these that people will easily recognise and understand.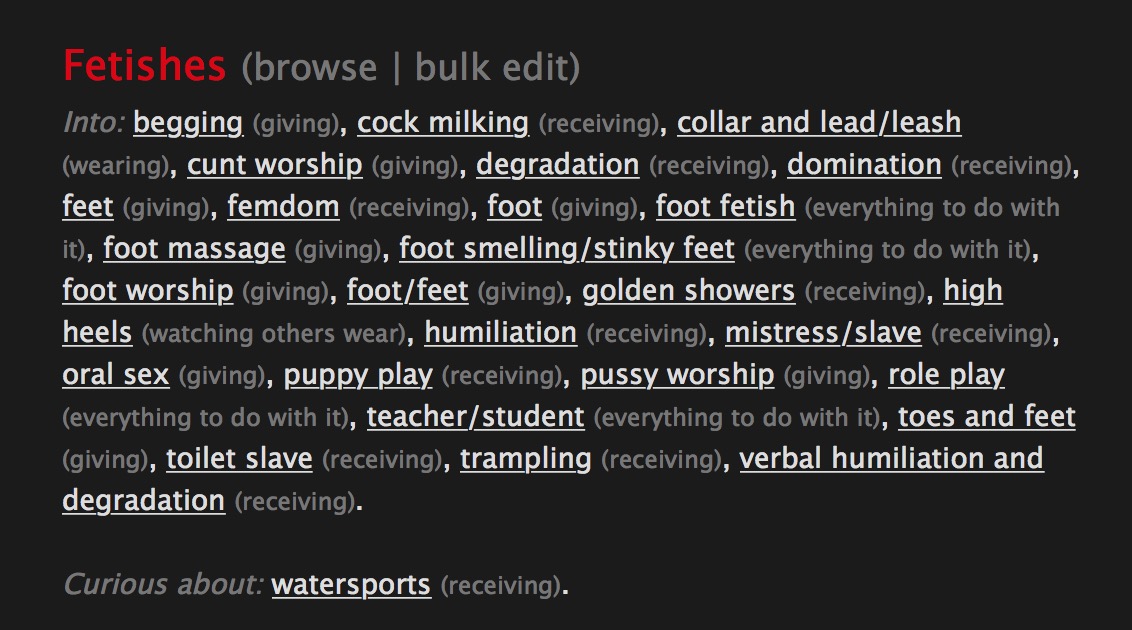 For example – femdom, spanking, foot worship, toilet slavery.
These will communicate easily and clearly what you're interested in. "Being a train wreck is not a goal" communicates nothing and it's confusing but you'll see these kind of "fetishes" listed on many profiles.
6. Promoting Your Profile
Now you have an attractive profile that you've poured your heart and soul into, you just sit back and wait for the messages to pour in, right?
Unfortunately, it's not that easy. If you want to meet people on Fetlife, having a good profile is only half the story – you need to be proactive in making your profile visible and reaching out to people.
Join Fetlife Groups
The easiest way to increase your visibility is to join group discussions. There are thousands of groups on Fetlife for every kink imaginable, so pick a few and start posting.
Don't just post cringeworthy personals or desperate messages about who you're looking to meet. Start discussions, ask questions and most importantly reply to other peoples posts and comments.
A dominant woman is going to be much more interested in clicking on your profile when they see your thought-provoking and charming response to their post than your desperate plead for attention.
Some groups on Fetlife can be a bit cliquey, so if one is not working for you – move onto the next one.
Go to Munches
If you want to accelerate the process of meeting people then look for events in your city, you'll often find there are various munches you can attend to meet other kinksters with similar interests.
IMPORTANT: munches aren't sex orgies, they are events for like-minded kinksters to network and make friends. Don't go with the intention of having kinky sex, but rather go to make new friends and meet new people.
You might not meet your new partner there, but you might make a friend who knows someone that shares your love for puppy play!
P.S. If you need help finding a dominant woman Download our How to Find a Dominant Woman eBook.