BDSM Safety: How to Protect Your Identity Online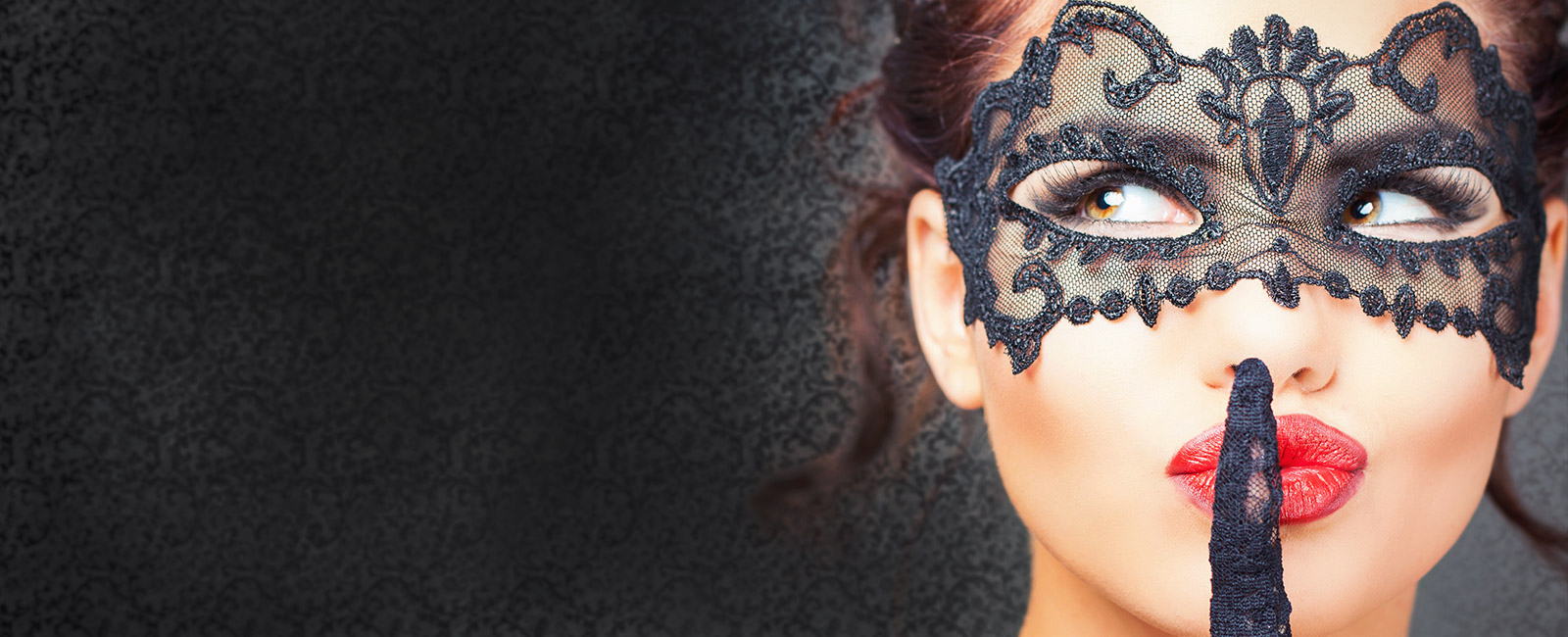 If you use Kik or even your mobile phone to participate in online kink, you might be horrified to realise how easily your identity can be leaked.
Fear not, however – if you use the tips in this guide you shouldn't have any of your friends or family finding out about your secret sex life!
1. Use an Anonymous Email Address
It goes without saying that you should never use your personal email account (or worse – your work email) to sign up Kink sites or communicate with kinksters online. For this, you should set up an anonymous email account to avoid any issues with your contacts syncing to other services you use.
Use Gmail or Hotmail. Don't use your real name and choose a username that's inconspicuous just in case. Avoid using Mistress, slave etc...
Always make sure you SIGN OUT of Gmail when you're no longer doing kink related stuff. Even better, use a different browser for your kinky online activities.
2. Avoid Selfies
Not only can posting photos of your face reveal your identity but it has the potential to ruin your life. Think very carefully before sharing incriminating photos with your face in them.
If you must to do this for whatever reason, then don't use the same photos on your personal social media accounts. A simple reverse Google image search on a picture will often reveal personal accounts where that image is also used.
ALWAYS, ALWAYS remove the metadata from photos before you post them online.
Every photo you take on a smartphone will store additional information like where the photo was taken. So if you're shooting photos in your house, it's easy for someone to find out where you live.
If you crop your face out of a photo, sometimes the original thumbnail will be stored in the metadata too.
Here's how to remove photo metadata on Mac & Windows
Don't post anything online that you wouldn't be comfortable with your friends, family and co-workers seeing. You don't know who's lurking on online sites and an embarrassing photo could easily be copied to Facebook and shared relentlessly.
You probably don't want a photo of you wearing a bra and knickers while sucking on dildo to be turned into a meme that echoes through internet eternity.
3. Lock Down Your Kik Settings!
If you use Kik messenger, TURN OFF PHONE CONTACTS.
Go to Settings > Privacy > and switch off "Use Phone Contacts" and "Let Friends Find Me".
Failing to do so, could reveal your account to everyone in your phone's contact list.
4. Ditch Your Skype Friends
The same goes for Skype, go to Settings > Contacts and check "Don't automatically add friends"
Be wary of showing your face or doing compromising things on Skype with strangers; it's very easy to for someone to take a screenshot or video and post it online.
4. Turn of Twitter Contacts
Twitter will also try to sync your phone contacts, so make sure to turn it off:
Tap the gear icon > settings > privacy > content > contacts
Drag the slider to turn off contact syncing.
Avoid using the Twitter app on your phone with a kink account if you can. Use the web app instead.
5. Sign Out of Facebook
Always sign out of Facebook when browsing kink sites. You don't want to accidentally click a like or share button on an adult site that then posts it to your personal Facebook account.
Facebook buttons on other websites are also tracking your movements on the web if you're signed into Facebook, something you probably don't want. The same with your Google account.
6. Hide Your Amazon Wishlist Address
Dommes, if you're using an Amazon Wishlist – then make sure you set your address to private, so it doesn't show up when someone purchases an item for you.
If you want to be extra secure – set up a PO BOX.
Avoid using your real name too.
7. Set up a Separate Paypal
Subs, if you're sending money on Paypal – make sure you check "No delivery address required" otherwise your postal address will be revealed. If you want to be extra safe, use a separate account with a fake name.
8. Use WHOIS Domain Privacy
If you have your own domain name, then make sure you purchase WHOIS Privacy. Otherwise, anyone can look up your domain name and find your name and address.
General Tips
If you use multiple Facebook/Twitter/Instagram accounts – ALWAYS make sure you're logged into the correct account before you post something. Posting a compromising photo or status to your personal account could be catastrophic.
Again, use separate browsers for each activity. Safari for vanilla viewing and Google Chrome for kink.
When selecting a username for kink accounts on "normal" sites like Twitter, use something inconspicuous – just in case.
NEVER tie your phone number to any online service.